Up-and-coming composer Rachel Elizabeth Jacobs (née Matthews) brings a fresh twist to classical music and film scores. The daughter of a classical pianist mother and a 70s rock fan father, she grew up with an eclectic love of music and can just as easily be found listening to a Wagner opera as The Moody Blues or the Southern rock group Family Force 5.  Her diverse work spans multiple genres, challenging traditional ideas of music from contemporary neo-Romantic to modern soundscapes. More than 30 of her original compositions have been premiered nationally, including Closing Costs: an opera for written for Emory University (2022), The Heart of Grief: for mixed ensemble and stereophonic playback (2019), and Haunt: for video and stereophonic playback for the TurnUp Festival for Women Artists (2018).
Fresh yet familiar, Jacobs' compositions are unique in their sincere, beautiful expression of the human experience, in both concert music and in film. She has scored a wide variety of films, including Sirona directed by Wesley Clark and released on Amazon Prime and Apple TV, Lola Lisa directed by Chyna Butler Robinson, Foiled by Hao-Wei Chang, and Melvin created by Joel Bringolf and Ethel England. She received a Master of Music in Composition from the University of Texas at Austin and a Bachelor of Music in Music Composition with a Certificate in Music Business from the University of Georgia, where she graduated magna cum laude with honors distinction.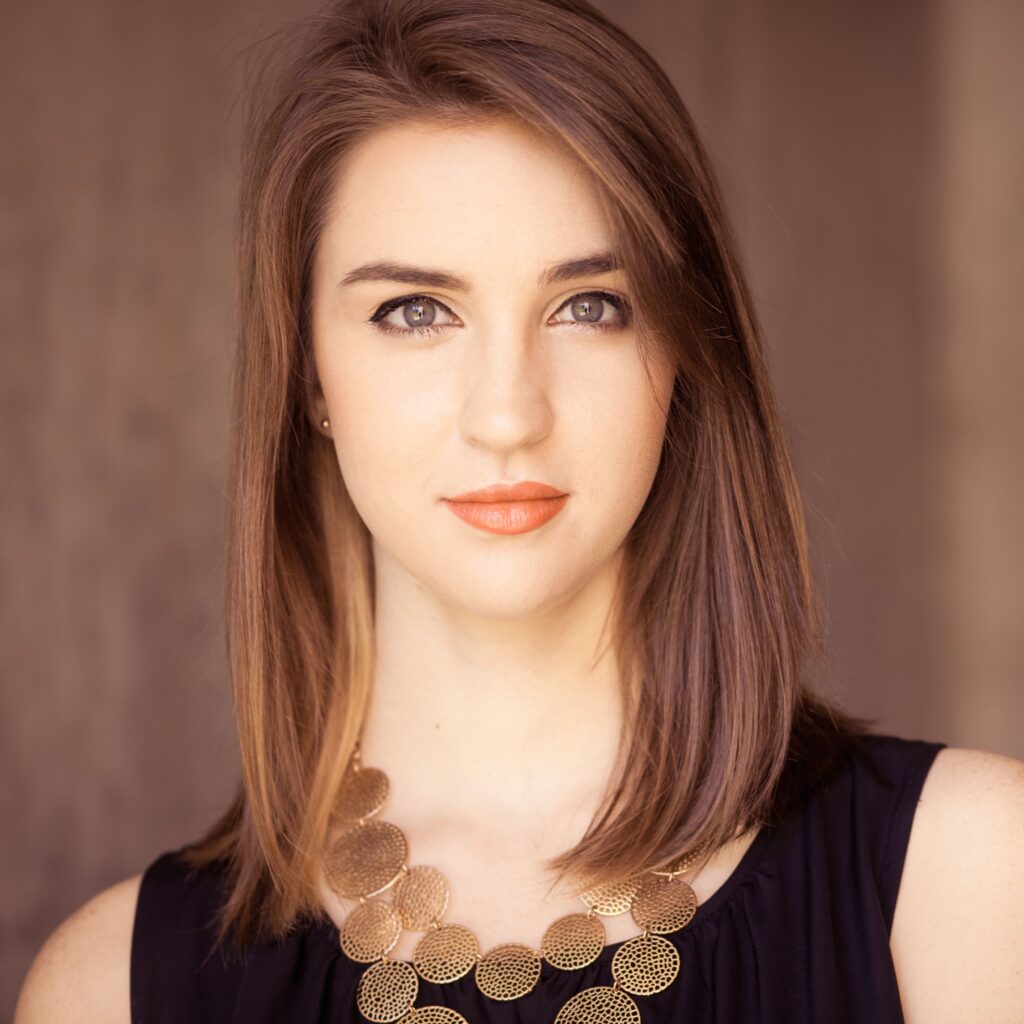 She is an active member of the Phi Beta Kappa Society, the Society of Composers, the Alliance for Women Film Composers, the Society of Composers and Lyricists, The American Society of Composers, Authors, and Publishers, and the Professional Entertainment and Sports Association at the Terry College of Business.
A classically trained violinist, Jacobs performs regularly as the second violinist for Quartetto Bellicoso. She has also performed with the University of Texas University Orchestra, Density 512, the Wesley Foundation Worship Team, the UGA Symphony Orchestra, the Emory Youth Symphony Orchestra, The Diverse Trio at the University of Georgia and Chamber Cartel.
Awards and Academic Honors
The ASCAP Foundation Morton Gould Young Composer Awards Competition, Finalist, 2020
Kent Kennan Endowed Graduate Fellowship in Music Composition, 2017-2019